Jacob C. Cooper (IRACDA Postdoctoral Fellow)
Growing up in western Colorado, Jacob was fascinated by the diversity of birds in the southwestern "sky islands" and the patchy, limited distributions of plants and animals in this rugged region. Jacob now studies the ecology and evolution of (mostly) birds worldwide, focusing specifically on the ecology and distribution of North American birds and on the ecology and biogeography of African birds. Jacob is starting as an Assistant Professor at the University of Nebraska at Kearney in July 2023, and he is a Research Associate of the Field Museum. Jacob is a Citizen of the Cherokee Nation. Click here to learn more about Jacob or view his CV.


---
Undergrads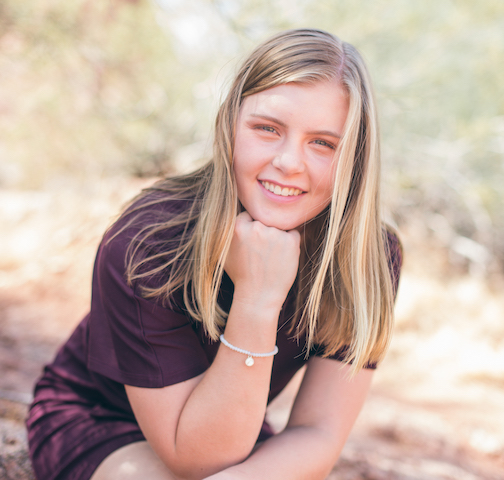 Maddie Bengston
Maddie is an undergraduate who is an Honors Student and URF Scholar at the University of Nebraska at Kearney, where she has gained a wide range of class and research experiences during her journey towards becoming a dermatologist. Using field surveys and computer modeling, Maddie works to improve our understanding of Eastern Screech-Owl Megascops asio distributions within the state of Nebraska.
---
Past Folks
Undergraduates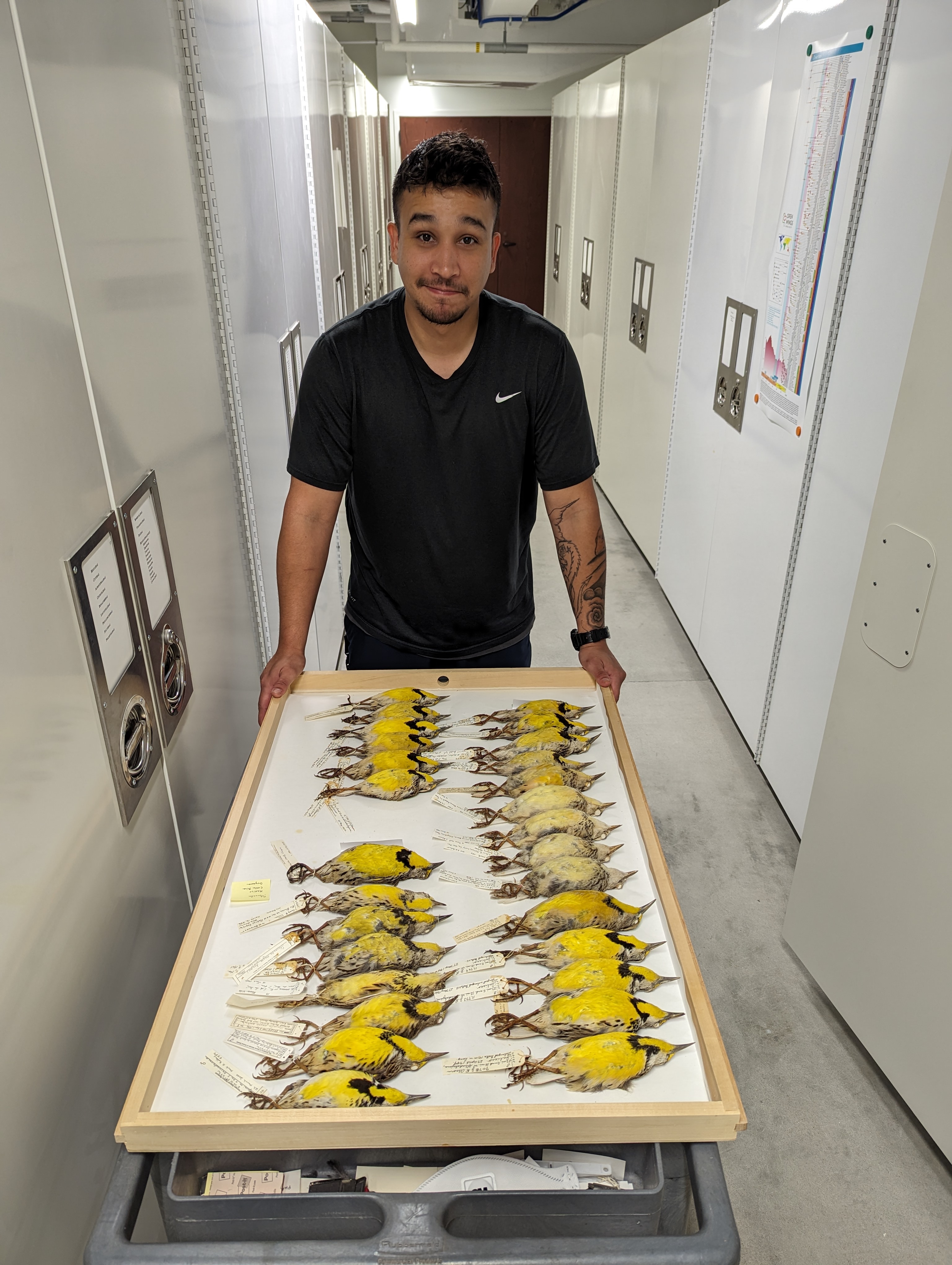 Josh G. Bell
Josh is broadly interested in ecology and conservation, and blends his holistic views of nature with hands-on and theoretical research. Josh was awarded a K-INBRE Summer Scholar grant in 2023 to study the distribution of Chihuahuan Meadowlarks Sturnella lilianae in the grasslands of the southwestern United States. Josh is currently an undergrad at Haskell Indian Nations University.
Mélusine Velde
Mélusine is broadly interested in conservation and biodiversity. Equally at home in the US and France, Mélusine has worked on a variety of projects on three continents, and her undergraduate thesis focused on testing the predictions of ecological niche models in Costa Rica. Mélusine recently completed a Masters at Imperial College, Silwood Park.


---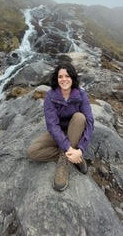 Sara Velásquez Restrepo
Sara is broadly interested in biodiversity and conservation, and enjoys birding and traveling. Her undergraduate thesis focused on studying ecological niche diversity in cotingas in South America. Sara is currently pursuing a Masters at the Universidad EAFIT in Medellín working on methods to use environmental DNA to detect rare taxa. She was recently awarded a Fulbright Fellowship to pursue a PhD in the United States.


---
Other Members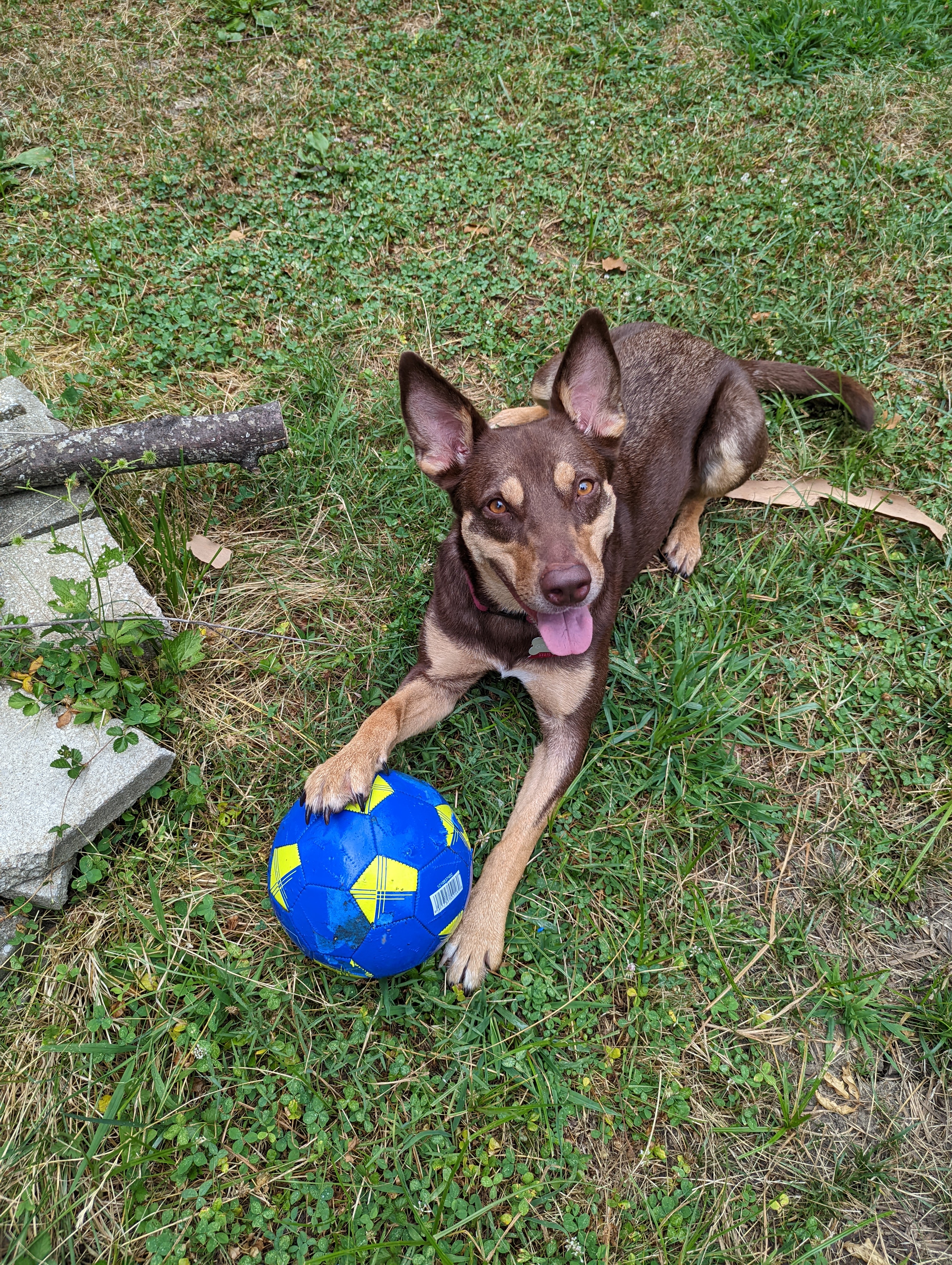 Gracie Lou Cooper
Gracie is particularly interested in the temporal ecology of rabbits, squirrels, and opossums in her yard. She also studies physics related to spherical objects, particularly when these objects are thrown at high speed.